About El Paso Chiropractor
We live these values and do our best to give a great experience to our patients.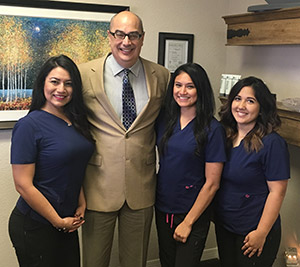 Since 1988, Dr. Tom Georges has been passionate about helping the residents of El Paso and live healthy lives through safe and natural chiropractic care. We see patients of all ages, from infants to 90-year-olds and everyone in between.
Our Core Values
Commitment
We do our absolute best to serve our patients' needs.
Health and Wellness
We realize everyone desires to live the best life they can, and will do everything possible to help make that happen.
Caring
We love what we do, and we make a difference in our patients' lives.
Hope
If we can help we will.
Above and Beyond Service
We strive to provide not just what is expected but beyond. We are constantly looking to provide an exceptional experience for our patients.
Commitment to Education
An educated patient has a better voice to make great decisions.
Happiness and Fun
If you chose to do something every day why not have a great time doing it?
Compassion
Our purpose is to provide the best environment possible.
The Georges Chiropractic & Wellness Center Difference
One of the things that set us apart from other healthcare offices is that we take the time to listen and to care. You'll never be looked at as a number or a collection of symptoms but as a valued patient. In our office, we get comments like, "You really pay attention" or "Somebody called me by my name."
We also hire great people and train them well so you and every other patient can be assured that you're getting the highest quality care and service possible.

Adopting a Positive Mindset
Healing starts in the mind. If a patient is in a good mindset from the minute they call I think it makes a difference in their healing
If you'd like to experience health and healing, contact our chiropractic care center today to book an appointment!
---
About Georges Chiropractic & Wellness Center | (915) 592-3333